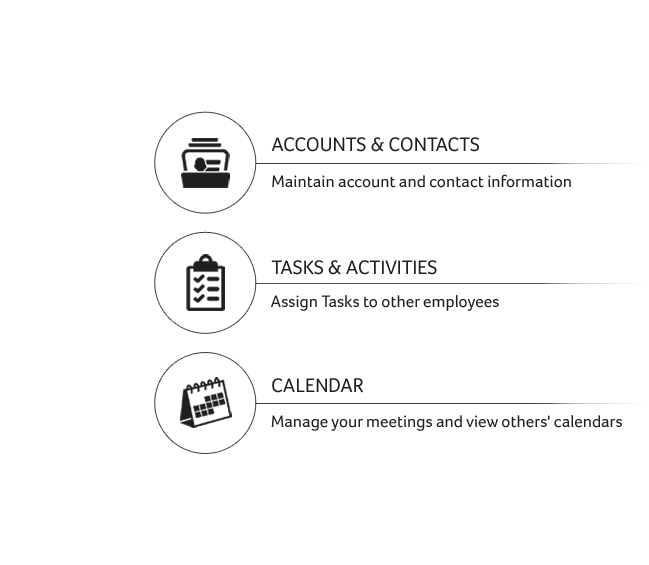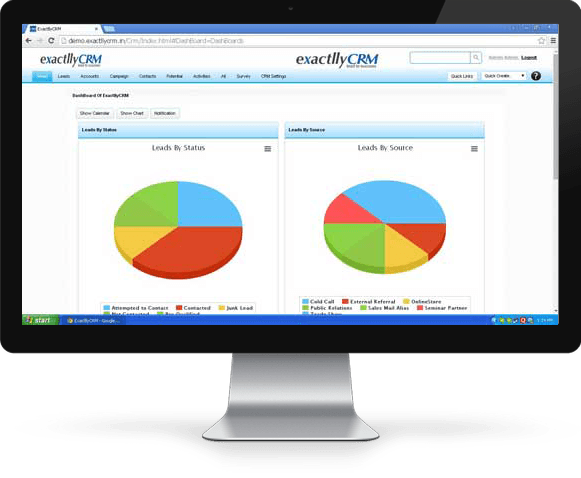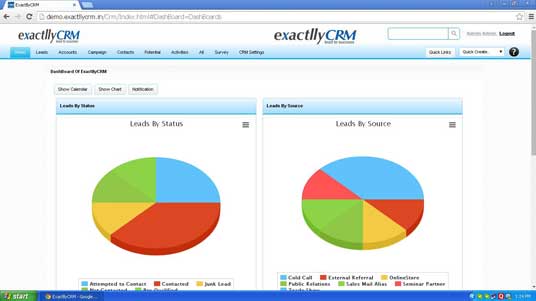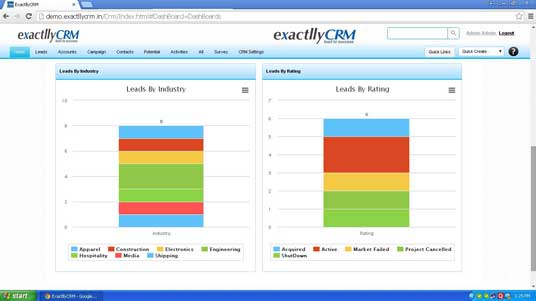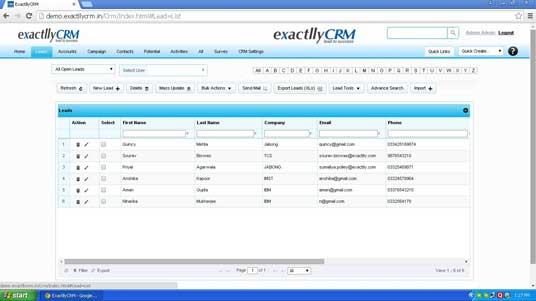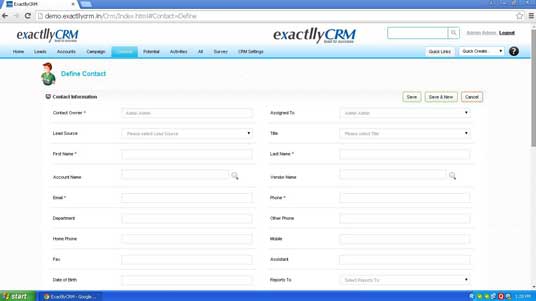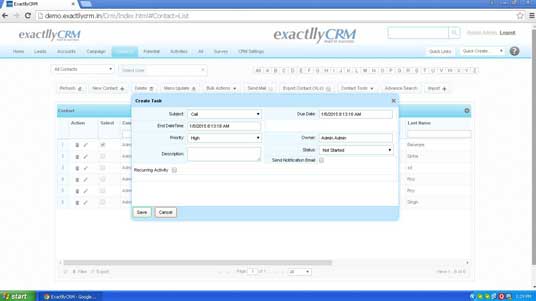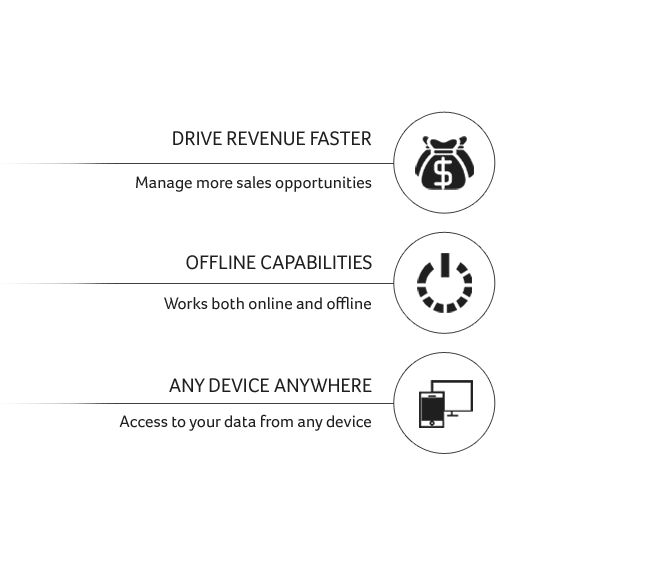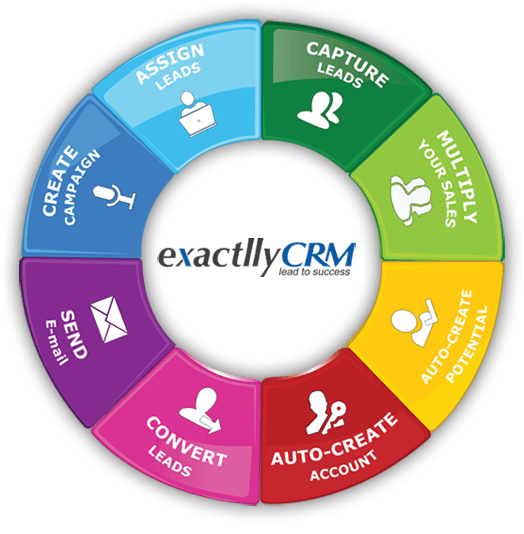 exactllyCRM tools help you manage more sales opportunities with less effort
Streamline your sales process and update your team automatically
Manage leads and track sales in a more collaborative way.
Sell more to existing customers by uncovering opportunities
Close deals faster by centrally tracking key information
Share CRM data with users as per their job role in an organizational hierarchy
Retain existing customers by improving customer service
Save time by improving Team Communication
Plan the details of the information you want to collect.
Set up procedures and protocols for how the information will be entered.
Standardize phrasing and abbreviations for company names or address information.
Create drop-down lists for common terms and items that everyone would use.
Agree on report formats and styles and set up templates.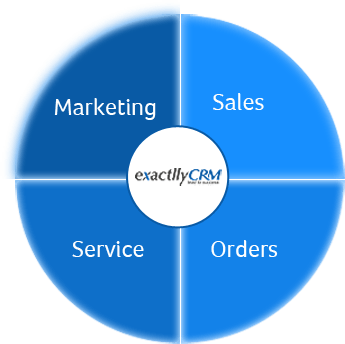 Boost Your Performance by over
40%